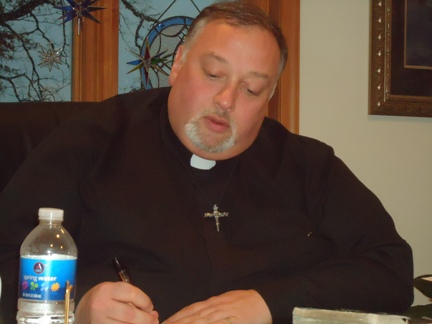 Reverend James D. Robison, Jr
Pastor
 Reverend James D. Robison, Jr. is a graduate of Lancaster Theological Seminary and was ordained on October 31, 1998 at his home church, Trinity United Church of Christ, Watsontown, PA. Pastor James taught youth with dyslexia for a year at Landmark North on the north shore of Boston and then eight years teaching history at Warrior Run High School (his alma mater) prior to entering seminary.
Pastor James has been in his present pastorate since October 1, 1998 and was installed on January 24, 1999. During his time at Good Shepherd UCC, the mortgage on the sanctuary was paid off, the Christian Education Wing and the Fellowship Wing were built, the parking lot was paved, the furnace replaced using propane instead of oil, and the merging of two congregations into one faith community.
Amanda Deiter
Director of Faith Formation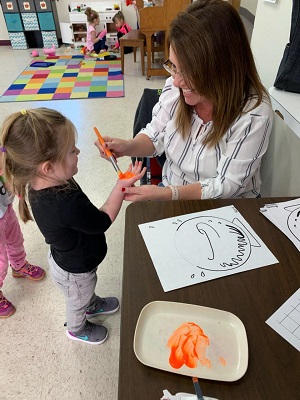 Karen Weaver
Pre-school Director
 Karen Weaver was born and raised in Lehighton, PA and has been teaching preschool since 1992 after graduating from Lehigh County Community College in 1991 with a degree in Early Childhood Education. Karen had a long and successful career as director at the preschool on Route 873 before becoming the director of Lil' Shepherd Preschool here at Good Shepherd in August of 2015. The youngest of three kids, Karen couldn't wait to become a teacher.
Karen married Troy Weaver in 2012 and together they have four children: three sons: Dwight, Steven, and Garrett; and a daughter Samantha. Karen recently became a Mem-Mem for the first time. She loves running half marathons, playing games, and traveling with her family. They are members of Zion Lutheran Church in Packerton, PA.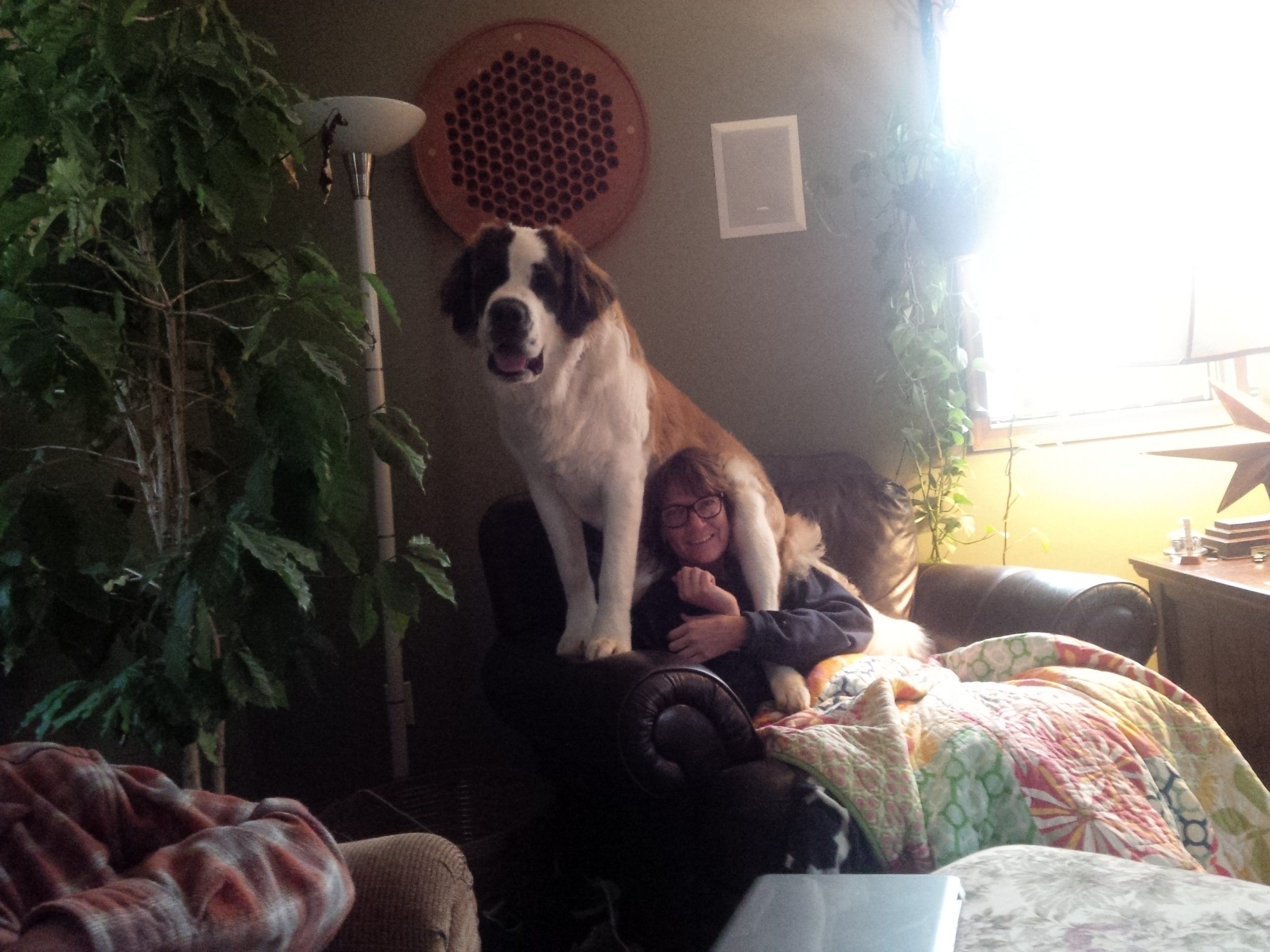 Erin Stenger-Guth
Church Treasurer
Erin Stenger-Guth became treasurer of Good Shepherd UCC in June of 2021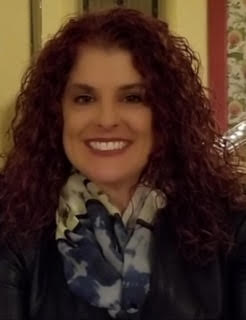 Colleen Shields
Financial Secretary
Colleen Shields became Financial Secretary in January of 2020. Colleen was baptized in Good Shepherd UCC when the congregation was known as Holy Trinity UCC and worshipped in Slatedale.
She is the daughter of Carol (Jones) Krum and the late Edwin A. Krum. Colleen confirmed her baptismal vows on June 3, 1984 during the pastorate of Rev. Jim Knappenberger. Colleen has raised three sons: Matthew, Caden, and Cameron and has worked as the Director of Logistics for Applegate, a subsidiary of Hormel, since 2017.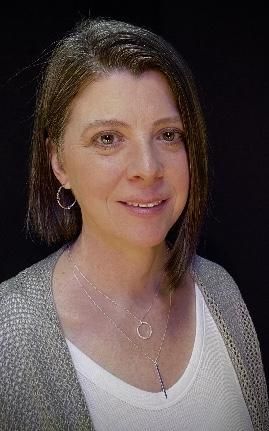 Beth Kutzner
Choir Directory
Beth Kutzner is the Chancel Choir and Youth Ensemble director. Beth lives and works in Lehighton, where she is an instrumental music teacher at both the Lehighton Area Middle School and Elementary Center. She has a music education degree from West Chester University and a masters degree in education from Wilkes University and has been teaching since 1990. Beth's principal instrument is the euphonium and she frequently performs with brass groups throughout the Lehigh Valley and for many festivals in Jim Thorpe. Born in Illinois, Beth moved to the Carlisle area in 1980 and then to Lehighton in 1989.
Beth lives on a small farmette in East Penn Township, Lehighton, where she raises ducks and enjoys being outside working in the yerard or relaxing by the stream or a fire. Beth is an avid sewer and enjoys creating bags and clothing of all types. She is the proud mother of three children: Ellen, Michael, and Spencer. She feels blessed to be at Good Shepherd and comes with a heart full of song and joy.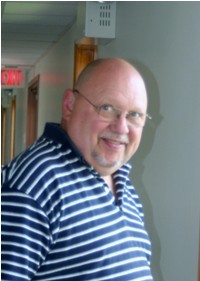 Barry Silfies
Sexton
Barry Silfies has been a member of Good Shepherd UCC since May 3, 1987 when he transferred his letter of membership from Christ UCC, Bath. He became sexton in December of 1990 and has served in that capacity over 30 years. In addition to keeping the building and grounds clean and welcoming, Barry also works diligently with the Property Committee, the Rental Coordinator, and the Fundraising Group to carry out the functions of ministry at Good Shepherd UCC. In addition to his work and volunteering at Good Shepherd UCC, Barry can also be found serving at Northern Lehigh Food Bank.
Barry married Debbie Wallace Silfies on September 22, 1973. For 27 years, Debbie served as Church Secretary of Good Shepherd until retiring in 2019. Debbie passed in January 2022. Barry has two grown children: David and Emily; and are the proud grandparents of Calliope "Cali" McGinnis who was born on March 26, 2015.